Back to Jobs
Senior IT Auditor
Senior IT Auditor
Denver (Downtown)
Public Accounting
Salary: $70,000 - $100,000




---

3-7 Years' IT Audit, Internal Audit or IT Risk Management Consulting Experience
CPA, CIA, CISA, CISSP and/or CISM Designation Preferred
Company Voted "Best Accounting Firm to Work For"; Complete Benefits Pkg.

---


Company Information
Navigator Recruiting client is seeking a Senior IT Auditor in its small but growing Risk Advisory Services group. This is a tremendous growth opportunity for someone who desires a management path. The Risk Advisory Senior IT Auditor is responsible for multiple phases of project and engagement management for multiple clients in a wide variety of industries. Responsibilities include planning, budget management, directing and completing engagements; developing and managing staff; reviewing workpapers and supporting documentation. This full-service medium to large-sized CPA firm is well-known and respected within the state of Colorado. Repeatedly named "Best Place to Work in Colorado" and a "Best Accounting Firm to Work For", this firm offers employees a generous time off and benefits package and a collaborative work environment. This firm is looking for enthusiastic, detail-oriented team players who will and want to make a major contribution to the success of the firm.

Responsibilities
Duties include:​

Document and test clients' IT system of Internal Controls.
Perform SOC 2 engagements and Security Consulting Services.
Run client engagements from start to finish, which includes budgeting, planning, executing, directing, and completing engagements and managing to budget.
Supervise, train, and mentor associates and interns on engagement projects and assess performance of staff for engagement reviews; perform in-charge role as needed.
Review work papers prepared by staff and make recommendations; gain increasing responsibility in review process.
Maintain a good working relationship with clients to enhance customer satisfaction and work with client management and staff at all levels to perform engagement services.
Proactively interact with key client management to gather information, resolve engagement-related problems, and make recommendations for business and process improvements.
Gain comprehensive understanding of client operations, processes, and business objectives and utilize that knowledge on engagements.
Support the firm's external audit teams with ITGC Audits


Requirements

Bachelor's degree in Accounting, Finance, Management Information Systems, Business Intelligence, or another relevant field required.
CPA, CIA, CISA, CISSP and/or CISM designation preferred
Minimum of 3-5 years of IT audit, internal audit and/or IT Risk Management consulting roles with prior experience performing audits within a public accounting environment highly desired
Prior experience performing audits of industries (Oil & Gas, Manufacturing, Healthcare, etc.), based upon the RAS practice needs
Experience with an ERP system (Oracle, SAP, PeopleSoft, JD Edwards, Lawson, Great Plains or other) ERP application software packages highly desired
Experience performing systems audits and audits of application controls, walkthrough's, evaluating internal controls, risk assessments', and operating effectiveness testing;
Ability to manage and develop staff in a highly interactive team environment;
Exceptional client service and communication skills with a demonstrated ability to develop and maintain outstanding client relationships;
Exhibits strong communication and business writing skills.
Ability to manage multiple engagements and competing projects in a rapidly growing, fast-paced, interactive, results-based team environment;
Strong leadership, recruiting, training, and mentoring skills, coupled with excellent verbal, written, and presentation skills;
Excellent analytical, organizational, and project management skills and strong attention to detail;
Proficient in the use of Microsoft Office Suite, specifically Excel and Word
Ability to travel approximately 10 - 25%.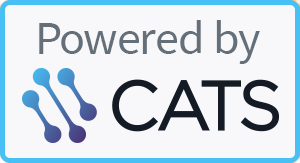 Return to top ↑